Sophos Endpoint

Sophos Endpoint detects viruses, spyware and adware, suspicious files, and suspicious behavior.
It also controls removable storage devices and unauthorized software usage including VoIP, IM, P2P and games – all in just one scan.
Anti-Virus is a key component of Sophos Endpoint, it protects all platforms from known and unknown threats – from Windows, Mac, Linux and UNIX to NetApp Storage Systems.
Sophos Endpoint Console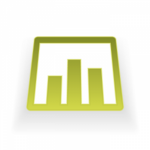 Sophos Endpoint Console automates the deployment, management and updating of Sophos Endpoint across Windows, Mac OS X, Linux and UNIX computers.
A single console provides instant visibility of a network's security status ensuring that all endpoints are correctly configured and protected.
Role-based administration tools allow delegated responsibility of day-to-day security management tasks.
Anti-virus

DataSwift have been a Sophos reseller for over 5 years and we believe Sophos Endpoint 10 is the best all-round Anti-Virus solution for schools.
As a silver partner of Sophos we have negotiated special 'Isle of Wight' education pricing, providing great value for money, even for the smallest of schools.
We can assist your organisation with all aspects of your security requirements, whether it's an anti-virus solution, hard disk encryption or web and email protection.